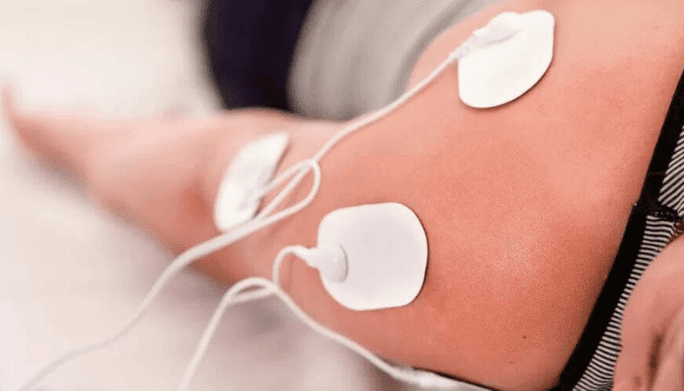 In the realm of physical therapy, innovative techniques and technologies are continually emerging, aiding practitioners in devising effective treatment plans for individuals beset with various muscular and skeletal conditions. One such groundbreaking technique that has taken the physical therapy domain by storm is the BioQ Pulse. This elucidative discourse aims to demystify what BioQ Pulse entails, its operational mechanism, its unique attributes, and the benefits that come with it. Moreover, it seeks to explain why choosing our adept physical therapists for BioQ Pulse therapy is a wise decision for embarking on a swift recuperation journey.
What is BioQ Pulse?
BioQ Pulse is a therapeutic technology, designed to promote healing, reduce pain, and enhance an individual's overall physical function. It adopts a non-invasive approach, hence making it a go-to solution for many who are on a quest for minimal discomfort during treatment. This technology is adept in addressing a myriad of conditions ranging from post-surgical recovery, and muscle spasms, to various joint and muscular pains.
How Does BioQ Pulse Work in Woodbridge?
BioQ Pulse operates through the principle of electromagnetic field therapy. It generates pulsed electromagnetic fields (PEMFs) that penetrate deep into the body tissues, reaching areas that manual therapy might find challenging to address. These pulses aid in enhancing cellular function, which is paramount in fostering healing and alleviating discomfort. Additionally, BioQ Pulse therapy promotes the body's innate ability to repair and regenerate, which is crucial for individuals recovering from injuries or surgeries.
What Makes BioQ Pulse Unique?
Unlike other physical therapy modalities, BioQ Pulse does not merely mask pain or provide temporary relief. It aims at the root cause of discomfort, promoting long-term healing and wellness. Its non-invasive nature renders it a safe, effective, and comfortable alternative to traditional physical therapy techniques. Moreover, the ease of integrating BioQ Pulse therapy into a holistic physical therapy regimen makes it a notable choice for both practitioners and patients alike.
Benefits of BioQ Pulse in Woodbridge
Pain Relief: BioQ Pulse is effective in providing instantaneous relief from chronic and acute pain.

Enhanced Mobility: By reducing inflammation and promoting healing, BioQ Pulse facilitates improved joint movement and muscle function.

Accelerated Healing: The technology expedites the body's natural healing processes, crucial for post-surgical recovery and injury rehabilitation.

Improved Quality of Life: Alleviating pain and enhancing mobility lead to a better, more active lifestyle.
Why Choose Our Physical Therapists for BioQ Pulse?
Our team of highly skilled physical therapists is well-versed in the intricacies of BioQ Pulse technology. Their profound understanding and hands-on experience ensure that each therapy session is tailored to meet the unique needs of every patient. Our facility boasts state-of-the-art equipment, ensuring that you receive nothing short of premium care. Moreover, we maintain a patient-centric approach, guaranteeing that your journey to recovery is smooth, comfortable, and expedited.
Get the Care You Need!
Seize control of your health today by embracing the revolutionary BioQ Pulse therapy under the adept hands of our seasoned physical therapists. We are devoted to providing unparalleled care, guiding you through every step of your rehabilitation journey. Contact us today to schedule a consultation and experience firsthand the transformative power of BioQ Pulse therapy in fostering a life free of pain and full of vigor. With our unmatched expertise and the healing potential of BioQ Pulse, a rejuvenated, active, and fulfilling life awaits you.
Request An Appointment
Please fill out this form and
we will contact you about scheduling.

Adrian

One of the best Phisical Therapy crew and technicians that I was able to work with. Very professional, experienced as well funny that treat you with respect. I will recommend any one from my family or friends to be treated there. Ms Jennifer was my PT and she did amazing job.Thank you everyone. 


Maike Doty

This is my second round of PT at Mid-County and it is always a pleasant experience! Everyone is very knowledgeable and compassionate.