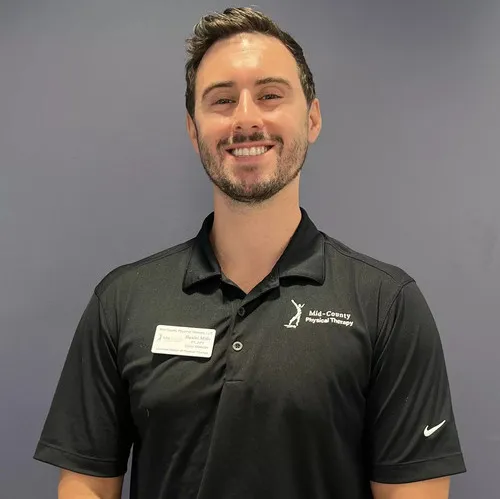 PT, DPT
Clinic Director of Mid-County PT at Lakeridge
Daniel, a native of Prince William County, comes from a family of therapists and has been working in the rehab field since 2010 when he began working as a physical therapy technician at Mid-County Physical therapy.
Education:
Daniel graduated from Virginia Commonwealth University in 2018, receiving his Doctorate in Physical Therapy. Since then, he has worked in an outpatient and sports medicine setting working with patients of all ages. Daniel has received additional training and certifications
in Functional Dry Needling, Fascial Manipulation®, upper extremity disorders, and Foot/ankle diagnosis and treatments.
Prior to becoming a physical therapist, he graduated from James Madison University receiving a Bachelor's of Science in Kinesiology.
Hobbies:
In his spare time Daniel enjoys fishing, wakesurfing, snowboarding, weightlifting, traveling, and hanging out with his family and pug, Winston.