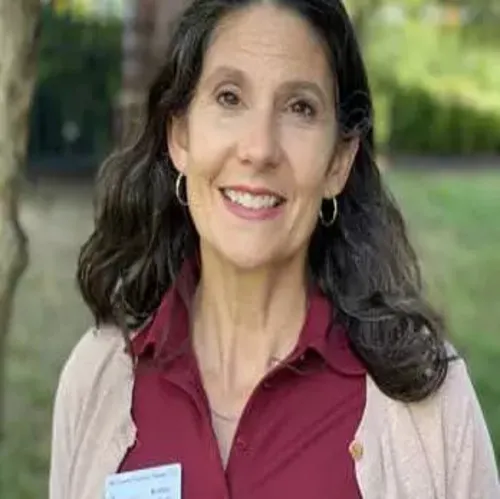 PT, EIP
Physical Therapist
Krista has nearly 30 years of experience in Physical Therapy, across a variety of settings including pediatrics, neurology, cardiopulmonary, sports medicine and orthopedics.
She has 40 years of experience in patient care, with former roles as rehabilitation aide at Prince William Hospital, caretaker at Caton Merchant House, personal trainer at Manassas Racquet Club, family educator for cystic fibrosis, Chest Physical Therapist for lung transplant recipients, and cross country coach at St. Francis of Assisi School.
She has a special interest in lower extremity biomechanics, and preventing and resolving running injuries. She holds a certificate in Early Intervention. She is an active member of the APTA and AOPT.
As a military spouse, she has a desire to serve our veterans. Raised in Prince William County.
Krista loves connecting clients with local resources to promote wellness and independence.
Education:
Education includes University of Virginia, University of North Carolina at Chapel Hill, and rotational internship at Johns Hopkins Hospital.
Hobbies:
Hobbies include hiking, sailing, kayaking, and cheering on her family.
What do you like best about working at MidCounty Physical Therapy?
Krista first joined MCPT in 2014, and loves the sense of community in the clinic, and the family atmosphere with the fabulous clients she serves. She enjoys seeing a variety of diagnoses across the lifespan, and values each individual's goals and aspirations.