Dry needling is a therapeutic practice in which a medical professional uses needles to relieve pain and tension in affected areas of a patient's body. This therapy has several benefits, but there are also many aspects of this therapy that deserve consideration. In consultation with their doctor, each patient should be able to determine if dry needling would be a beneficial therapy to undergo.
Mid-County Physical Therapy has compiled a list of pros and cons regarding dry needling, which you should realize up front is not the same as acupuncture. But this is not a debate of dry needling vs. acupuncture. Our objective in this piece is to offer a snapshot of dry needling based on its strengths and weaknesses. Consider each side of the debate about this trending therapy and determine whether or not it might be right for your condition. 
Pros
Dry needling, such as the trigger point dry needling offered by Mid-County Physical Therapy, comes with many advantages compared to other therapies used to fight chronic pain. Read on and explore some of the benefits of dry needling.
Quick and Easy
Dry needling is known for providing precise, fast results that can counter pain in those hard-to-reach areas of the body. When performed by a skilled professional, dry needling is a safe therapy that is not incredibly invasive. The procedure is also relatively quick, and few restrictions follow, meaning that you can quickly get back to your regular life after receiving treatment.
Pain Relief
Dry needling is a great tool that patients can use against chronic pain or soreness. It is particularly effective when dampening muscle tension and can provide instant relief in muscles that are not easily accessed by other treatments. With more relaxed muscles, your posture and movement will improve, and you can spend less time focusing on your pain.
Compatibility
One of the most significant benefits of dry needling is its compatibility with other therapies. There is generally no or minimal recovery process associated with dry needling, which means you can move on with any other medical and mental therapy processes you may be going through. In addition, athletes will be able to return quickly from dry needling therapy without much issue, and other patients can use dry needling in place of medication for specific aches and pains.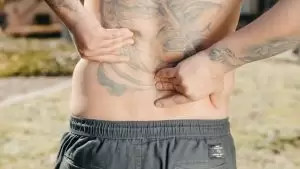 Cons
Like most medical therapies, dry needling comes with a few risks you might want to be aware of. Look over this list of disadvantages before moving forward with dry needling treatment.
Possible Pain
Despite the healing properties that dry needling aims to spread, this treatment can ironically inflict a bit of short-term pain on patients. Though it is relatively uncommon, patients may suffer from increased pain levels after treatment, which can include bruising or bleeding. The use of needles can create discomfort or numbness in patients, which can ultimately evolve into fatigue or fainting.
Phony Professionals
There is quite a risk associated with receiving dry needling therapy from untrained professionals. There are specific techniques that amateurs are unlikely to know or perform correctly. Receiving dry needling care from someone unqualified can result in unsterilized needles being placed into the patient's sensitive muscles, which can cause pain or an allergic reaction. An aggressive response can also become real if you are allergic to the needle materials, so it is best to do some background research on your potential therapy provider and their equipment.
Not Covered by Most Insurances
It is unlikely that your health insurance plan will cover dry needling care. If you are considering dry needling, you need to be aware of this fact and plan accordingly. While this treatment option provides a variety of pain relief benefits, it is important to check with your policy to determine what coverage, if any, is available to you.
Relieve Pain at Mid-County Physical Therapy
We offer several resources that can help you better understand dry needling. For another list regarding this type of treatment, check out the 5 things you should know about dry needle therapy. 
Mid-County Physical Therapy can help you realize the best strategies to relieve your chronic pain. Determining what the best plan forward for you is our top priority, and we would be happy to show you all of the options available. Give us a call to get started.